Hello Dear Friends! I have Kyna today and she is darling. I absolutely love her and her blog. I mean just look, isn't she adorable? I am so thrilled to be able to introduce her to you. Go visit her here. I am sure you will enjoy her as much as I do.
Hello all of you wonderful A Dance for 5 readers! My name is
Kyna
, and I blog over at
Great Expectations
.
My blog is a journal of my thoughts, my ponderings, and the daily memories I make with my family. I have been married to an incredible guy, Matt, for 8 years and together we have the most amazing 2 year old little girl, Ellie. My life is a never ending balance of work, fun, and being the absolute best wife and momma that I can be!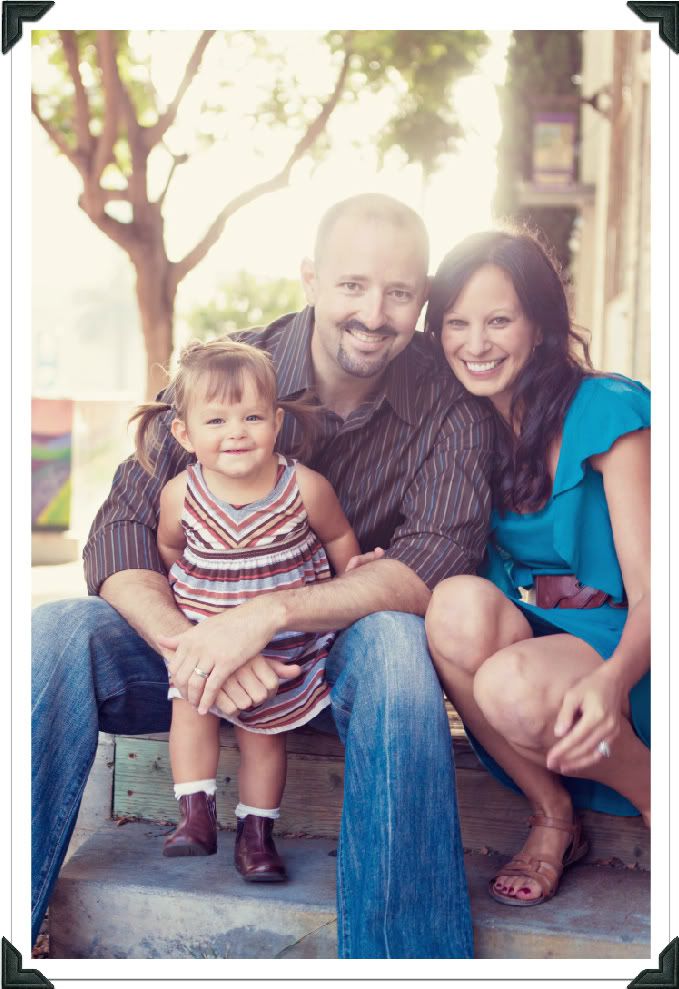 Some of you might have met me a couple of weeks ago, as I just featured the lovely Vivian over on my blog,
here
. I was so honored when Vivian asked me to guest post on her blog because I really love reading her blog! She has such a great view on life and it's so refreshing to read!
Since Vivian just shared one of her favorite recipes with my readers, I thought it would be a perfect time to share with her readers one of my favorite recipes. This is a super tasty, but super easy recipe that I love!
Like I mentioned, my life can get crazy at times with everything I have to balance. That's why I am always looking for fast and healthy recipes that I can whip up at home. I think it is very, very important to eat well balanced and healthy meals. We try to avoid processed, pre-packaged food at all costs, but it can be very challenging to find the time to cook every single night.
This is where my crock pot
saves the day!
I used to think crock pots where only for making Sunday roasts, and mushy cooked carrots that I was such not a fan of when I was young (...sorry mom). I actually laughed when my mom suggested I buy one. Now, it's my "go to" tool that I rely on at least once a week if not more! It makes cooking a warm, healthy meal so easy. This recipe in particular is one of my favorites because it combines meat and veggies all in one. Plus, it's so tasty!
So, without further ado, let me present to you my amazing
Crock Pot Chicken!
(hmmm, I guess technically not mine as I adapted it from The Domestic Wannabe)
What you'll need:
1 package of uncooked chicken breasts or thighs cut into small cubes/pieces
*tip - breasts are healthier but thighs stay juicier
1 bunch of green or white asparagus cut into pieces
8 ounces of sliced mushrooms
2 jars of marinated, quartered artichoke hearts, drained
1 can of diced tomatoes, drained
2 cans of low fat cream of mushroom soup
2 teaspoons of minced garlic
2-3 tablespoons of lemon juice
salt and pepper
What you'll do:
Add the chicken, asparagus, mushrooms, artichoke hearts, and tomatoes to the crock pot.
Top with the mushroom soup, garlic, and lemon juice. Add a dash of salt and pepper. Mix all of the ingredients a couple of times the best you can. Cook on low, 4-5 hours...
(Allow me to interrupt with a great crock pot tip! If you work all day, like I do, and you don't have a fancy, schmancy crock pot that has a digital timer, it can be almost impossible to be able to cook something for only 4-5 hours when you are away from your house for 8+ hours. Try using a digital lamp timer like
this one
. As long as it is not extremely hot in your house, the food can be prepped in the crock pot before you leave, and the lamp timer will automatically turn the crock pot on at the desired time. Then you won't come home to a mushy over cooked meal!)
We serve the chicken and vegetables over brown rice, or whole wheat pasta to add a some healthy grains to the meal. And of course, feel free to sprinkle a bit of parmesan or feta cheese on top. We've tried both, and either one is tasty!
ENJOY!